I live in Ireland and am a mom to four children, One is a pre teen, two are teenagers and the eldest is in her twenties and away at college.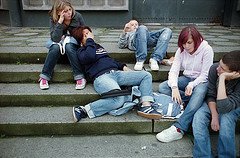 Were your teenage years happy?
Would you go back to that time in your life?
As we look to our own teenagers,
How is life for them?
When we peel away the surface, what is really happening in our teenagers world?
Read More »