Dona Matthews, PhD, has been working with children, adolescents, families, and schools since 1990, and has written dozens of articles and several books about children and adolescents. She writes a twice-weekly advice column for Parents Space, 'Ask Dr Dona.' Please send your questions to her at the e-address below. She'll do her best to answer your question as quickly as possible.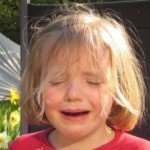 Question: My 2 year old—who's been sweet and sociable until now—is starting to do things she knows we don't want her to do, like throwing food at the table and hitting other people. I've heard different things about toddlers timeouts. Some experts and parents say they're the best way to respond to bad behaviour, others say toddlers timeouts just make things worse. Are toddlers timeouts a good idea?
Answer: Most parents of today realize that physical punishments like spanking are too harsh for little kids. Many parents are also aware that emotional punishments like shaming or shouting have unfortunate unintended consequences.
Read More »