A confused parent to 3 kids, 2 dogs, 1 cat.
Our new ebook is published!
The Family GuideBook For Thriving And Surviving The Summer: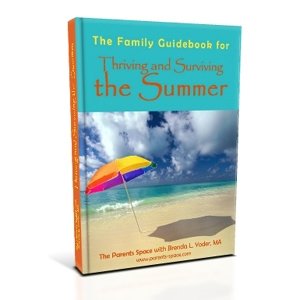 The book includes useful info and important tips, to help us all not only survive, but really make the best of the summer with the children at home!
Now, here's the bargain:
Ooops… no bargain! That's the best part!
This book is completely free!
All you need to do to download it is to subscribe to our newsletter, and you'll be the first to notified of the ebook releaseand get a code to download it .
Ok…but why are we so excited?
Well…
Our Summer Ebook is our first book out of a series of monthly ebooks written especially for you, our dedicated followers.
Each ebook will cover a different topic in this never ending mission we have taken upon ourselves, called Parenthood (whatever challenges this word brings for each of us).
And get this - you will be able to download all these books for free!
Now, we should tell you more about the book:
You probably know that eternal Gershwin song "Summertime and the living is easy"?
Hey, we all know that it's not!
Actually, summer, sunny and colorful, is the hardest of all for us parents!
So we thought – what can we do to help you all out there?
Our summer family guidebook, written by Parents Space staff and Brenda L. Yoder, will include important tips and ideas to help you not only survive, but make the most out of this period with your children at home:
Brenda Yoder is a gifted writer, speaker, and educator (with a Master's Degree in Clinical Mental Health ounseling, and a BA in Education).
She joined us right from the start of creating Parent Space, and she submits valuable information for parents - weekly!
Parents Space mission is to help you parents out there. That's what we are here for.
From now on, all you need to do to receive our monthly ebooks for free is…
Did you sign?
Good. The book is on the way.
And please: Don't forget to let us know what you thought about our first ebook. Your thoughts and ideas are important for us!