Runaways: Re-Entry Into The Home After Running Away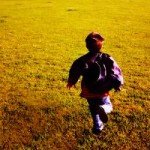 A child saying they are ready to come home does not necessarily mean the family is ready for a re-entry into the home. There are going to be several roadblocks and issues that come up and they need to be addressed firmly & frankly.
Due to the various reasons for running away it's important to address the reasons behind the runaway in the first place. Also, there can be additional roadblocks that come up during the event itself. If your teen has an addiction or dependency to drugs or alcohol or has dropped out of school during the runaway event it is going to be important to address these things prior to fully returning home. When these issues are addressed, if it's decided that they can return, their re-entry into the home should be very structured and laid out.
One thing we are trying to avoid during the re-entry to the home is other siblings seeing this as a "get out of jail free card" and thinking they will have little or no consequences for their actions if they do the same.
We also want all parties involved to see that running away did not solve any issues, only create more and prolong the inevitable. Re-entry into the home is not a reward for coming home. It's where your teen belongs when they are ready to follow the rules.
It's going to be tough for the parents. It's going to be an emotional roller coaster but when you get that phone call or knock on the door asking to come home I think you should be clear and say, "You know we love you very much. We've been very worried about you but we want to be clear that re-entry into the home is not that simple. The issues are still here and we need to deal with them together."
In cases like this I support a firm parental stance. I know you want your child home and safe but in order to prevent this from happening repetitively I think it's important to stand your ground. Even if that means postponing re-entry into the home until both parties can agree, at least, that terms need to be met.
One of the main things you want to talk to your returning child about is what they're going to do differently this time. You can ask them, "How has anything changed? How can we avoid something like this happening in the future? How could this have been avoided?" Communicating with each other, working out a plan and coming up with a solution together can show your runaway that you care, that your willing to communicate and not just punish and that you love them, despite bad choices.
I think that you need to have a very real, honest & hard discussion with your teen at this point. Let them know that running away is a problem that changed not just their lives but the lives of the whole family. Running away has not solved any problems but instead complicated lives and made their other problems worse.Your runaway needs to know that re-entry into the home is dependent on a number of rules, resolutions & consequences, starting with the incident that lead to running away. Drug use, alcohol abuse, skipping or dropping out of school are just a few possible issues that could have compounded.
It's important for the parents to know which rules are flexible and which have some wiggle room when it comes to communicating with your runaway. These rules need to be told to & agreed upon before re-entry into the home.
Once your runaway has agreed with you and the terms for re-entry into the home it's important to spend some time together as a family. Reestablish that connection that makes your family special and do something simple, together as a family. The bonds of trust, family & even friendship are going to be stretched and need to come back together at this point. It wont be over night, it wont be easy, but it can happen. Try to avoid "runaway jokes" or making fun of the situation after the fact because you want this to be seen as the serious situation it is.
In closing, try to remember that it's easy to consequence & be angry but your family has been fractured and now it is time to start healing. Healing does not mean forgetting or letting things go. It means opening those lines of communication and brings the family closer.
Nick Wilkinson
www.actingnotreacting.com
(A Common Sense Guide To Teens In Crisis)