10 Notable People with Mental Health Issues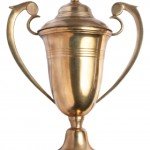 For many, being diagnosed with a mental health issue or experiencing emotional difficulty is seen as being a deficit. Thinking of my own life I know I have felt that about myself and about other people with mental health issues. More importantly though I have seen how wrong that thinking is. I think of my own accomplishments, what I have planned for myself and I would have to say that people with mental health issues are just as capable, if not more capable in certain areas, at achieving success. It is these individuals that can serve as good role models for young people who are experiencing mental health issues. Having someone that can show them that emerging or coping with the darkness is possible can be an extremely important aspect in their recovery.
Here are a few examples of notable people with mental health issues.
1. Jim Carey (actor)- Bipolar
2. J.K. Rowling (author)- Depression
3. Francis Ford Coppola (director)- Bipolar
4. John F. Kennedy (President of the United States)- ADHD
5. Oprah Winfrey (television personality)- Anxiety
6. Howie Mandel (television personality)- OCD
7. Peter Gabriel (musician)- Bipolar
8. Diana, Princess of Wales- Depression, Eating Disorder, Self Harm
9. Tim Burton (director)- Bipolar
10. John Nash (Nobel Prize winner)- Schizophrenia
When I see this list I am filled with hope. Although I know that I am capable there are many who do not believe so. This stigma is damaging and it is not uncommon for people with mental health issues to say that the stigma is more painful than their disorder. There are too many of us out there who are functioning and being successful in the world for the stereotypes to continue to exist.
Here is a great video is further prove my point

Source:
(Photocredit: Nutdanai Apikhomboonwaroot, freedigitalphotos.net)