7 tips for getting a head start on university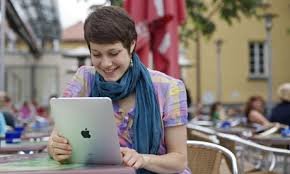 Going to university is often the first time kids will be living away from the family home, and living independent lives financially. This is meant to be the most exciting time of a young person's life, but it can also be the most daunting. Whether or not you are travelling to a uni and living in halls or attending one nearer home, here are our 7 tops tips for getting a head start on university.
1. Finances
The whole process for student finance couldn't have been more confusing if the powers that be had tried. There is so much to fill in, and bits you should fill and others you should omit due to differing circumstances that many students leave it way to late to get their forms sent in. The result of this is that the chances are you won't get it for the start of term, and if you have moved away from home this can make for a very stressful time. Get those forms in as soon as possible, ask for help if need be, but don't leave it until the last minute whatever you do.
2. Accommodation
This is another priority that shouldn't be left until the last minute. The most economical option for a student is to live in the halls on campus, but these are in high demand and if you leave it too late they will have all been snapped up. If you are looking for student digs to share with others the best ones of these go quickly too, and its not much fun having a 2 hour commute to uni and back simply because you didn't bother.
3. Friends
Never choose a uni just because your friends are going there. Although we all think we have friends for life at 18 it's amazing how you different you can feel and embrace the new people and surroundings. Another downside of this is that you may end up at a uni that isn't the best one for the course you are taking, putting you in a no win situation.
4. Extra-Curricular Activities
Yes we know, students have a bad reputation for being party animals but at the end of the day you need to have something to do to let your hair down apart from hit the pub. Yes universities are in cities but the cost of living can vary drastically in these cities so you have to take this into account as well. Check out on the uni website what they offer in extracurricular activities to give your pocket as much as a break as you can.
5. Courses
This may sound like a no brainer but you really should be looking for a degree in something you like and are good at, not follow trends. Don't go to a university you fancy because of the night life etc if it hasn't got a course that suits you. The phrase 'waste of time and energy' certainly comes into play here. MyTutorWeb can help you with getting ahead of your course if you feel you're lacking.
6. Familiarisation
Get to know your university as much as possible before you actually start. Fresher week should be more than just fun and games, you should be familiarising yourself with routes, working out how long it will take you to get from your accommodation to your lectures, and if you are living off campus you need to be familiar with the times of the public transport you will be using.
7. Useful people to know
If you have a pre-existing medical condition, or think at some time you may need to talk to somebody if you are struggling through shyness etc then find out in advance where the people are you may need and how to contact them. Having this knowledge in advance will help greatly if and when the time comes that you need to call on them.