The Intrinsic Value of One On One Time With Children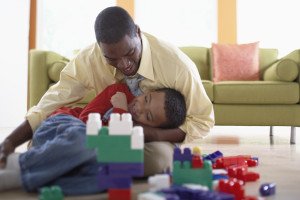 As the busy school year gets started, it's easy to get bogged down with school activities, sports and the rush of upcoming holidays. However, children of all ages need time with parents or guardians in their life even during the busy months of school.
When a child has one on one time with a parent, it says several things to them:
They are worth spending time with.
They are important to the adult they are with.
They have a voice because an adult is willing to listen to them.
They are seen as a person because the adult is learning about their interests.
They have value.
They don't have to fight for attention with siblings or other people.
Spending time with a child doesn't have to cost a lot of money or take a lot of time. Ideas for spending time with a child include:
Going for a walk with them
Playing a board game or video game with them
Taking them to a park or playground
Planting flowers with them
Throwing a ball with them or finding a basketball hoop to shoot baskets in
Having a cookout in the backyard with them
Reading a book with them or allowing them to read a book to you
Going to McDonalds for a cheap, inexpensive meal
Going for a bike ride
Going to a local zoo, amusement park, or community attraction
Coloring with them or making simple crafts
Watching a movie of their choice with them while camped out in the living room
When spending one on one time with your child, you show them you accept them, that they don't have to perform or doing anything special to gain your approval or love.
The simple act of spending time with them says they are acceptable, valuable and worthy.
It builds trust with a child and lays a foundation for self-worth and self-acceptance.
What are ways you can spend time with your child to help their growth, development and self-esteem?
Building self esteem in children >>