Dona Matthews, PhD, has been working with children, adolescents, families, and schools since 1990, and has written dozens of articles and several books about children and adolescents.She writes a twice-weekly advice column for Parents Space, 'Ask Dr Dona.' Please send your questions to her at the e-address below. She'll do her best to answer your question as quickly as possible.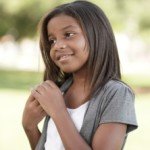 Question: School is out and I can't afford a summer nanny or camp. I work from home and am already at my wit's end with my 7-year-old, Piper. Do you have any boredom busters for me, things to do when she tells me she's bored? I don't want her to spend the summer becoming addicted to TV, videogames, or some other electronic activity.
Answer: Great question! As long as things are going well in Piper's life generally, there are many reasons for you to welcome her boredom as a healthy learning opportunity. And you're right to limit her access to screens—screens can provide a temporary fix for boredom, but they don't bring the benefits of boredom, such as helping her connect with her real interests and creativity.
Here are 100 boredom busters for Piper, and for other kids between the ages of 5 and 10 or so:
Five minutes and a hug. When Piper tells you she's bored, give her a hug, and five minutes of your focused time—no phone, no screens, no other activity. Just you and Piper, talking, snuggling, taking a brief walk, stretching, or whatever you both enjoy.
Make a list of Piper's favourite boredom busters. Invest some time in thinking together about boredom busters—activities or projects Piper enjoys doing or wants to get done, and that you think she might enjoy doing. You can start with this list, and work from there. Post the list to a bulletin board or somewhere else where it's easily available for Piper to look at and amend.
Make a summer calendar. Have Piper mark in planned excursions, as well as daily and weekly activities, so she knows what to look forward to, and what's happening day to day.
Outdoor time. If you don't have easily available outdoor space for Piper, look for other parents—friends, neighbours, or relatives—you can take turns with supervising, to make sure Piper (and the other kids) get enough outdoor time.
Social time. Make sure Piper has opportunities to spend time with other kids. That can be siblings, neighbourhood kids, or friends.
Create a home science centre. You can find some great ideas for simple home science experiments at http://www.sciencekids.co.nz/experiments.html
Make some playdough. Here are some recipes: http://www.kiddinaround.com/pages/3-Easy-Recipes-for-Making-Homemade-Play-Dough.html
Create an artist's boredom busters box. Collect odds and ends that could go into collages and other works of art. For example, glue, coloured paper, cardboard, empty toilet paper and paper towel rolls, popsicle sticks, paper clips, tinfoil.
Create a musician's boredom busters box. Piper can make musical instruments out of paper tubes, wax paper, and a rubber band. She can put a kazoo, harmonica, and recorder in the musicians' boredom busters box, as well as other objects that make interesting sounds.
Create activities books. There are dozens of ideas for activity books you can make at home, from African-American to Farm Animals to Whales, at http://www.enchantedlearning.com/crafts/books/
Learn some games with bouncing balls.
Play with a yoyo. Learn some tricks.
Start a club.
Create a scavenger hunt.
Play Frisbee.
Play marbles.
Play catch.
Play skipping games.
Find shapes in the clouds.
Draw the cloud shapes. Use them to inspire paintings.
Spin with a hula hoop.
Play hopscotch.
Invent a new hopscotch game.
Run around the house three times.
Blow bubbles.
Create chalk art on the sidewalk.
Have a lemonade stand.
Make a kite.
Fly the kite.
Walk on coffee-can stilts. For instructions on making the stilts: http://frugalliving.about.com/od/frugalfun/ht/Can_Stilts.htm
Create a thespian's boredom busters chest. A wardrobe chest can include hats, make-up, shoes, scarves, shirts, torn sheets, and more.
Read a book. A regular trip to the public library can be something you and Piper do together, an investment in lots of happy reading hours during the week.
Play store.
Hold a tea party for stuffed animals.
Play house.
Collect caterpillars and bugs.
Write a play.
Organize costumes for the play.
Build an indoor village with Legos.
Build an outdoor village with sticks and stones.
Make sock puppets.
Have a puppet show.
Invent circus acts.
Learn how to juggle.
Have a circus.
Build with boxes. Boxes of different sizes can be pulled into a lot of different uses: e.g., forts, villages, castles.
Draw or paint a picture.
Make up cartoon characters. Write and illustrate a cartoon strip.
Learn a song.
Practice for and perform a concert.
Make up a secret code. Write messages in the code.
Create a sculptor's boredom busters box. This might include toothpicks, mini marshmallows, gumdrops, paints, glitter, glue, buttons, small containers, larger containers, and other bits and pieces gathered from normal life that could go into a sculpture.
Write a song (melody and/or lyrics).
Create place cards for family dinners.
Make holiday cards.
Make a book of jokes.
Illustrate the joke book.
Write a book of short stories for little children.
Illustrate the book of short stories.
Build a fort with blankets and pillows.
Write someone a letter—a grandparent, a sick friend, a cousin who lives in a distant place.
Put on some music and dance.
Plan a treasure hunt, with clues.
Hold the treasure hunt.
Make a scene in a cardboard box.
Start a journal.
Make homemade wrapping paper.
Make a zoo for stuffed animals.
Create a family newspaper/newsletter for friends and relations.
Illustrate the family newsletter.
Start a collection (leaves, rocks, buttons).
Make placemats for each member of the family. These can be laminated at the local copy shop.
Complete a jigsaw puzzle.
Make your own jigsaw puzzles.
Do brain teasers—Sudoku, crosswords, number puzzles, mazes.
Invent brain teasers.
Learn origami.
Memorize a poem, to be recited to the family after dinner.
Play a board game.
Create your own board game.
Play a card game.
Invent a card game.
Learn a card trick.
Make puppets with old socks, buttons & markers.
Mix liquid hand soap, cornstarch and food coloring into paint and paint the bathtub.
Keep a dream journal.
Help with household chores. Sometimes a child's boredom comes from a desire for some time with a parent, maybe because she has something eating at her that she wants to talk about. If that seems to be happening, ask Piper to help with the laundry, gardening, cooking, etc.
Tidy her room.
Sort out her possessions. One of the best tried-and-true boredom busters is sorting and tidying. Piper can sort through her toys, schoolwork, and anything else she has, into different categories—garbage, give-aways, get-fixeds, shelf-keepers, storage.
Organize the kitchen spice drawer.
Do some vacuuming.
Vacuum under the cushions on the couch. Tell Piper she can keep any loose change she finds.
Sweep the kitchen floor.
Clean the bathroom sink.
Set the table for lunch or dinner.
Dust the living room.
Unload the dishwasher.
Wash the porch.
Clean the outdoor furniture.
Get books of ideas. For example, Bobbi Conners' Unplugged Play. http://www.parentsjournal.com/unpluggedplay/
For more boredom busters:
http://parents-space.com/why-boredom-is-good-for-kids-10-reasons-boredom-is-summertimes-gift/
http://thesimplemom.com/2007/05/27/200-summertime-ideas-for-bored-kids/
http://www.ahaparenting.com/parenting-tools/raise-great-kids/intellegent-creative-child/boredom-busters-good-for-kids
http://www.micheleborba.com/blog/2013/06/17/michele-borba-new-trend-micromanaged-kids-cant-stand-boredom-helping-kids-learn-to-entertain-themselves/
http://ca.shine.yahoo.com/little-kid-boredom-busters-130032267.html
https://docs.google.com/viewer?url=http%3A%2F%2Fwww.simplyinorder.com%2Fuploads%2F100_Things_to_Do_When_Your_Kids_Say_Im_Bored.pdf
Tiny URL for this post: