"Sarah Myles is a freelance writer. Originally from London, Sarah now lives in North Yorkshire with her husband, two children and two cats."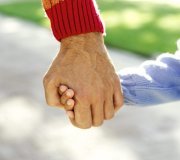 My children never cease to amaze me but, on occasion, they will say or do something that thoroughly blows my mind. This week, it was the unveiling of The Self-Aware Child.
It was the evening of another long day, and sitting in the car on the way to a school event, I heard my son's voice drift through from the back seat.
Read More »