Proud mommy of 4 girls (ages 16, 12, 11 and 5), wife, destination portrait, wedding photographer and believer.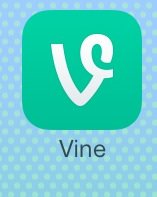 Vine has become extremely popular with adults and kids alike, however is it safe for kids?
If you aren't familiar with Vine, it's time to get your education on. Vine, launched by Twitter, is the mobile app that allows you to create, share and watch 6 second or less looping videos. It seems kind of harmless right? Well with all good things come a few drawbacks.
Read More »